If you want to communicate with impact and make your content or story more memorable, combining text and visuals like infographics makes more sense. However, it can be an overwhelming experience for non-designers.
It's hard to know where and how to begin, right?
The good news is you've come to the right corner on the Internet!
We've rounded up video tutorials that will help you create infographics from scratch despite the lack of design experience.
Infographic tutorials to help you design infographics with confidence
At Easelly, our goal is to help non-designers and beginners alike in making infographics from scratch quickly and easily.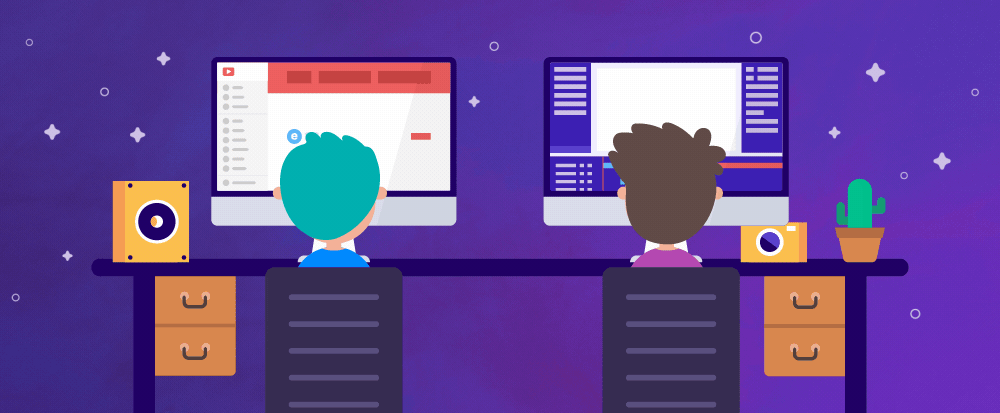 For the past few months, we've made product updates and fixes on our infographic maker tool. We thought it would be more fitting if we also create new tutorial content based on these new updates and fixes.
If you're worried that these tutorials will eat a huge chunk of your time, we made sure that they are short and concise.
Let's get started, shall we?
1. What makes an effective infographic?
Before you begin, it makes sense to understand the elements of a compelling infographic. Wonderful use of typography? Attention-grabbing headlines? Striking colors?
Watch this 2-minute tutorial to figure out how you can transform your infographic into an engaging, easy-to-understand visual. Alternatively, download the checklist to creating an effective infographic.
2. How to write an infographic brief
Your next step is to learn how to write a creative brief for an infographic. Did you know that a thoughtful infographic brief is the secret to well-designed, shareable infographics?
Every infographic project is unique and may require additional information. However, watch the 2-minute tutorial below to discover the basics of an infographic brief.
Do you need a brief even though if you're designing it yourself? Yes! You can simply refer to it during the creation process to make sure that you're sticking to your original goal.
3. How to find infographic templates in Easelly
If you're just getting started with infographics or don't have any design experience, infographic templates can help you get started quickly.
Easelly has a large library of customizable templates to create your infographic . Learn how to find 'em in this 3-minute tutorial.
4. How to customise infographic templates in Easelly
Once you've found the perfect template, you'd want to customize it with your information and data. This 3-minute tutorial will show you how.
5. Infographics in a snap – 10 Easelly shortcuts you need to know
You already know that it's quick and easy to create an infographic with Easelly's drag-and-drop editor and templates.
In this tutorial, discover ten incredibly helpful shortcuts that will get the job done even faster — from picking colors to locking objects into place.
6. How to create and download transparent background images in Easelly
It can be a challenging experience if you have image files or objects with different background colors, or when you need the backgrounds to be uniform in your infographic.
In this tutorial, we're going to show how you can use Easelly to create and download infographic icons, graphics, and image files with transparent backgrounds!
7. How to create a pictogram or pictograph with Easelly
A pictograph or pictogram is a graph that represents numerical data using pictures.
This 4-minute tutorial walks you through the different ways that you can design your pictogram using Easelly's design tool.
Ready to start creating your infographic?
If you have infographic tutorial requests, let us know by leaving a comment below or by sending us a tweet. You can also subscribe to our YouTube infographic tutorial library for updates and new tutorials.
If you're ready to design infographics, get started with our infographic maker tool. You can also access our full library of infographic templates (with new ones added weekly!) using Easelly Pro (you can take it for a 7-day test drive).
Not much time to create your infographic and you have a looming deadline? Work with our professional infographic designers and get your infographic within 24-48 hours.