If you're in panic mode trying to find a gift for Mom, we have some news for you.
Mom doesn't always want flowers, chocolates, and handmade crafts.
Here's what Mom REALLY wants (The best part? A lot of the ideas are FREE!)
Mother's Day Infographic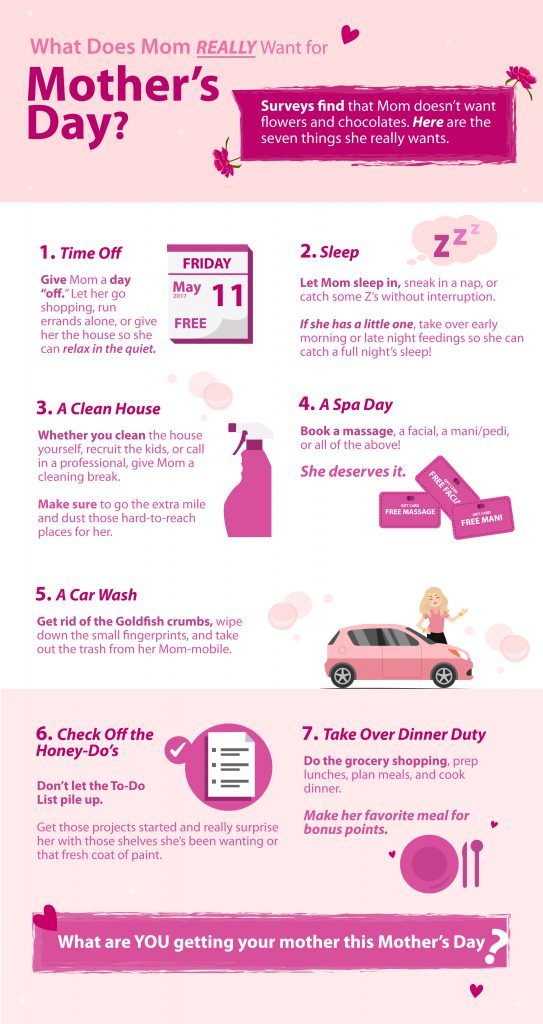 Make your own mother's day infographics by customizing any of these infographic templates.